IT outsourcing providers recognize that successful corporate IT environments include business servers that dependably provide services such as networking, internet connectivity, file sharing, data backup, and security. To ensure that your business servers work optimally, they must have the appropriate operating systems installed.
VNET IT, an IT services provider, knows that your business' success depends upon choosing the best server operating systems to allocate computing resources and provide an interface that is intuitive and easy to use. While there are a number of server operating systems available, VNET IT recommends that clients select operating systems that are created for PC, Mac, and Linux platforms by industry recognized manufacturers.
Preferred Operating Systems
As an IT support firm with a national presence, VNET IT has extensive experience with the many different OS platforms and recommends that you consider the following operating systems for your corporate IT environment:
Microsoft offers two of the most popular server operating systems available. Microsoft operating systems are well supported with frequent updates and patches to protect your business' IT environment. VNET IT had found that Microsoft server operating systems are stable, easy to support and maintain which makes them an excellent addition to your IT environment. As a recognized Microsoft Gold partner, VNET IT is consistently able to provide your company with volume discounting and extra perks that your company couldn't get on its own. Microsoft's two newest server operating systems are as follows:
 

2008 Server

 is intended for companies with more than 75 users and can support 64bit processor chips. This OS includes Hyper-V, Microsoft's virtualization software.
2008 Small Business Server is intended for companies with less than 75 users. In addition to the server OS, it also includes Microsoft's Exchange and SQL software within a single bundle.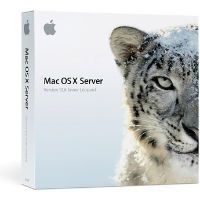 Mac offers the OS X operating systems to support companies that run Mac computers. IT companies suggest that
design, architectural, and engineering firms, as well as other businesses that are dependent upon graphic intensive and multimedia programs consider the Mac platform. The OS X platform is extremely stable, and easy to maintain. The two newest Mac operating systems are as follows:
OS X 10.6 Snow Leopard takes advantage of faster 64bit processor chips, making it twice as fast as 10.5. While this OS will not work on 32bit processors, this OS is a good choice to keep in mind when you are purchasing new hardware.

OS X 10.5 Leopard runs on 32bit processor chips and is a great choice when your company needs to upgrade an existing OS system on an older server. This OS (and newer versions, as well) introduces a new feature called "Back to My Mac" which allows users to remotely access the server and desktop computers through a secure internet browser.
 Linux is an excellent OS for companies that need to use proprietary applications.
Linux was created with open-source coding, allowing anyone to write programs for it. IT support firms suggest that businesses that need a high level of OS customization consider this platform. Because there are numerous versions of Linux operating systems available, it can be difficult to find technical support for many of the operating systems. VNET IT recommends that companies that need a highly customizable OS consider one of the three following versions:
Redhat is a free, high-end Linux server OS that is best for companies that depend upon consistently available services. While this OS will guarantee that your critical services are always available, it is a high maintenance OS that requires frequent support.
 

Debian is a free Linux server OS that also includes a selection of productivity applications. Because this OS is updated and maintained by volunteers, support can be limited.

SuSE/Novell is a free Linux server OS that has become one of the most popular Linux operating systems for businesses. This Linux OS is easy to maintain and has a number of resources available if your business needs support.
VNET IT believes that selecting the best server operating systems for your business should be easy. With more than ten years of experience working with the many different server operating systems available, VNET IT has the experience to help you select, install, and maintain the best server operating systems for your company. Please call VNET IT to learn about how VNET IT can help your business choose, install, and support the best server operating systems to meet your corporate needs.